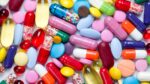 Sinus Infections Caused by Viruses Need Antibiotics?
The results of a study of sinus infections (acute and chronic rhinosinusitis) and the use of antibiotics were recently released in the March 2007 issue of Archives of Otolaryngology – Head and Neck Surgery. The report was written by Hadley Sharp, B.S. and Donald Leopold, MD of the University of Nebraska.
The study used data collected between 1999 and 2002 from two U.S. national surveys; the National Ambulatory Medical Care Survey and the National Hospital Ambulatory Medical Care Survey. The two surveys were conducted by the National Center for Health Statistics.
Antibiotics Ineffective Against Viruses
Alarmingly, the results show that although most sinus infections are caused by viruses, in more than 70% of the infections, patients were prescribed antibiotics. In extensive studies, antibiotics have been proven to be ineffective against viruses. The most widely prescribed antibiotics in this study included those in the penicillin family such as Augmentin and amoxicillin.
Super Bugs Growing
The significance of this is that the over use of antibiotics has caused antibiotic resistant bacteria such as MRSA (Methicillin-resistant Staphylococcus aureus) and VRE (Vancomycin-resistant Enterococcus) to evolve and grow into a serious health hazard both in hospitals and in the community at large. When greater than 2/3 of those patients reporting acute or chronic sinusitis symptoms expect to be, and are, treated with antibiotics, the message is not getting through to prescribing health care practitioners and patients.
Antihistamines and Decongestants are Recommended
In addition to the antibiotics, 20-25% of the patients were prescribed antihistamines. Nasal decongestants, and a variety of OTC (over-the-counter) cough formulas which include expectorants (sputum producing) and anti-tussive (cough calming) medications were also among those recommended. All of these are currently recommended medications for the treatment of viral sinus infections.
The research was limited by the inability to record the use of OTC medications and home remedies. OTC treatments such as hot packs, nasal irrigation, vaporizers, etc. may have contributed to the recovery from the infections.
In about 15% of the cases, inhaled or nasal corticosteroids were prescribed. This treatment has been and remains controversial as to whether or not it is effective.
Conclusions
The researchers concluded that health care practitioners seem to continue to prescribe antibiotics for acute and chronic sinusitis because they seem to be effective. However, the researchers theorize that the infections would have resolved in time regardless of the treatment and that prescribing antibiotics based solely on the resolution of symptoms is not good practice.